When it comes to Sir Walter, you want to be sure you are getting the real deal and not some non-genuine low-quality imitator. To ensure you get only the highest quality, you must look for Sir Walter DNA Certified turf.
With a qualified process backing it, this is the only way you can get the high-performing quality Sir Walter turf without any doubt.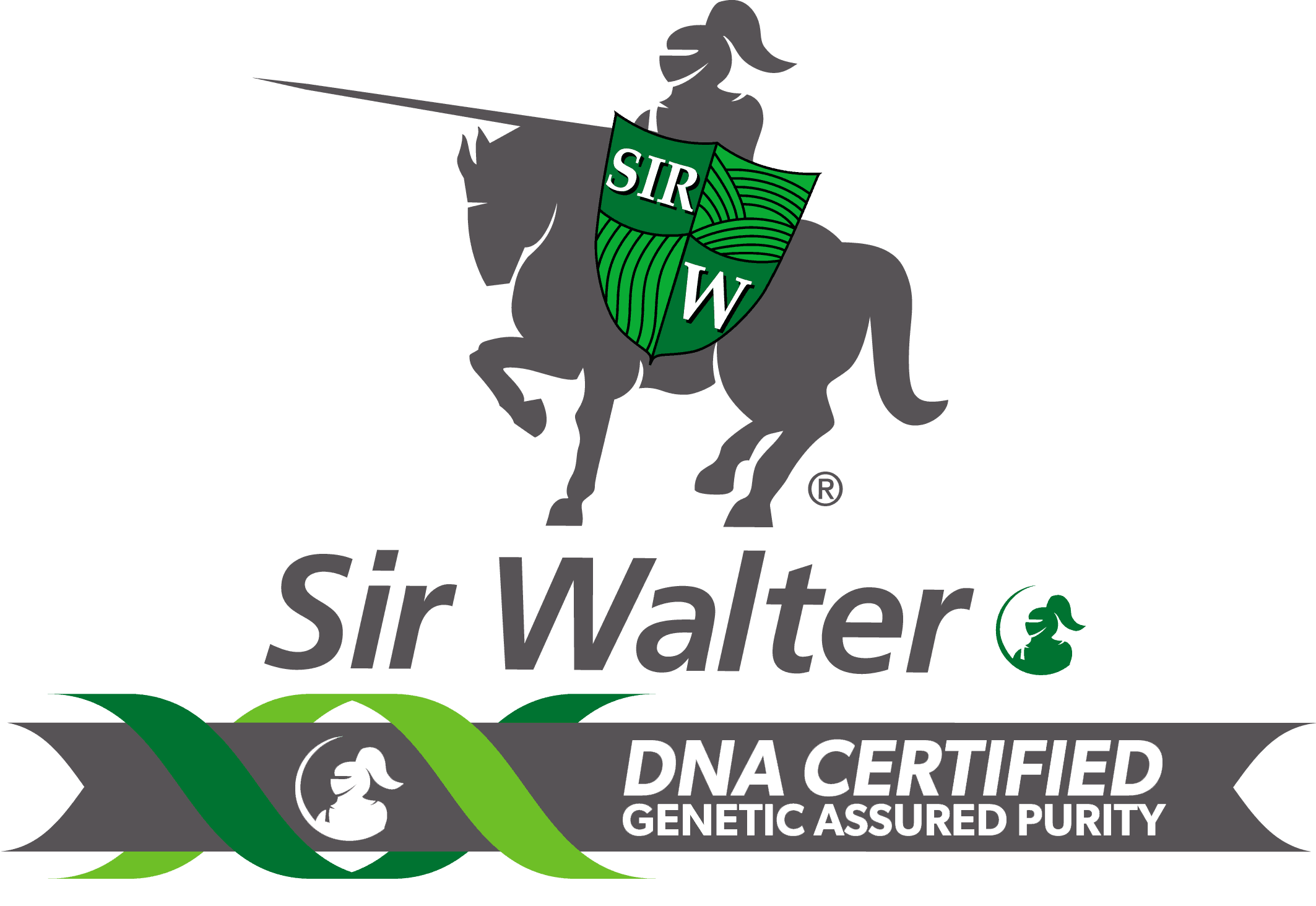 What does DNA Certified mean?
DNA Certified is a turf certification system enforced by Lawn Solutions Australia (LSA) that guarantees turf is genetically pure, with the product meeting the highest of standards. DNA certified means it is genuine turf that has not been tarnished from the original creation.
Sir Walter DNA Certified can be identified through its gold and black stamp that has an 'original breeder guaranteed' tick of approval on its logo. To guarantee it is real, a Certificate of Authenticity stating you are receiving genuine Sir Walter will be given as proof when purchased.
10-Year Turf Warranty
Further emphasising their faith and trust in the DNA Certified Sir Walter grass, LSA also supplies a nationwide 10-year product warranty. No matter the size of turf purchased, you are always backed by this warranty!
Genetic Assured Purity
Just like all our turf varieties, Sir Walter DNA has been AusGAP approved. This means you can have further peace of mind knowing this turf variety is as genetically pure as it gets thanks to the DNA Certified turf having the final approval from AusGAP.
From the creation and production all the way through to the delivery, this variety is handled to the highest of industry standards. This way you have assurance that our turf is as pure as our service and is quality through and through.
Order Online
Interested buying Sir Walter DNA Certified Turf grass?